Home
About the developer center
About the center
About the developer center
A new beginning of online commerce! Participate as a partner in the App Store & Recipe service with 1.5 million shopping mall operators, as the registration process for the developer center is hereby described so you may develop a variety of APIs and apps associated with the Global No.1 cafe24 shopping malls.
Introducing the platform for opening and connecting with the experience and know-how of cafe24.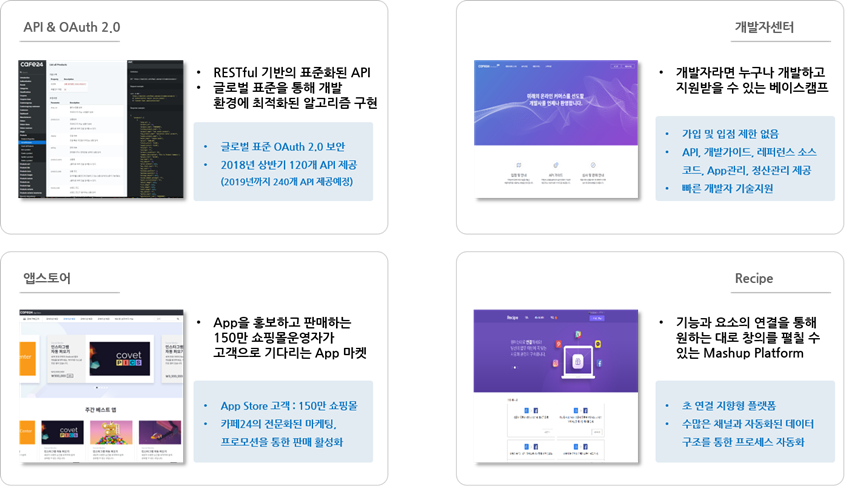 The Developer Center, where ideas become reality, supports anyone to easily develop apps.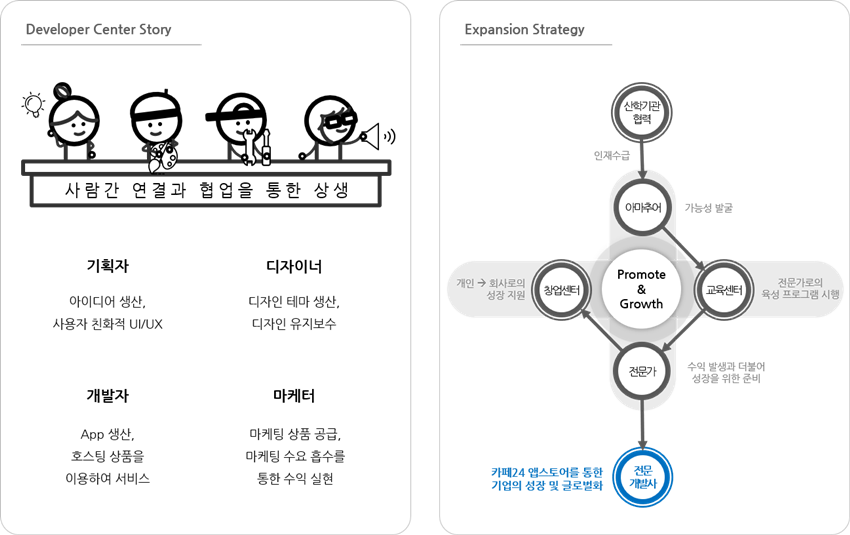 The everything store! The cafe24 App Store!! 1.5 million shopping mall operators are waiting to purchase your app.